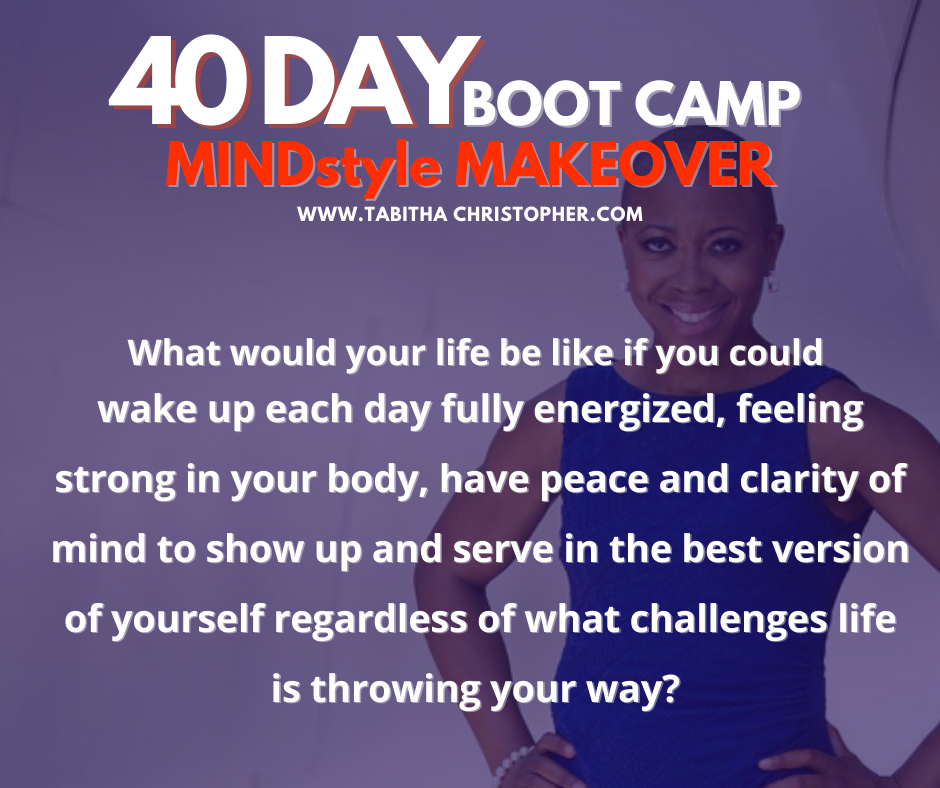 Do you have a desire to live healthy, but it's been an uphill battle getting your body to align? Have you tried multiple programs yet your body seems to want to do its own thing regardless of all the effort you've put in to get in shape?
40 DAY MINDstyle MAKOEVER BOOT CAMP (40DAYMSMBC) is an online boot camp that is the ultimate self-care program founded on Biblical Principles specifically created to help you heal and transform your mind so you can own your body, and transform your health. Developed exclusively for Trailblazers looking to kick the health struggle bus to the curb, regain control over their mind and body, this online training connects the dots for the everyday person.
Leveraging her years of developing lifestyle and training programs for a variety of high profile clients and overcoming her own personal health challenges, Tabitha breaks down the overwhelming process of mind and body training into a easy to follow step by step process to help you rebuild your health so you can show up each day in the best and most healthy version of yourself so you can fulfill your God given purpose with ease.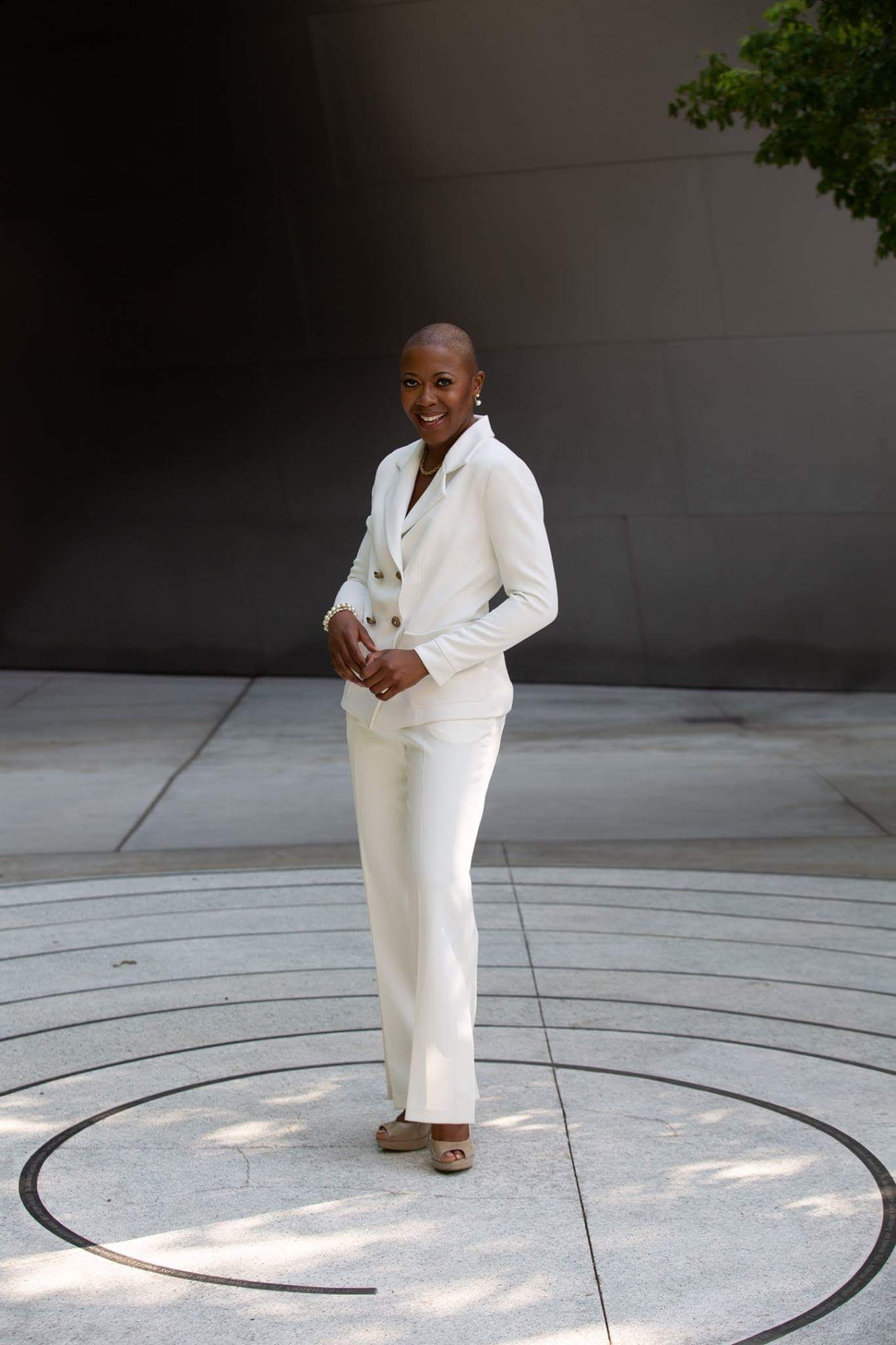 Your Instructor
Tabitha Christopher
Tabitha has worked as a Certified Health Coach in building training and lifestyle programs for High Rank Military Personnel, Athletes, CEOs, and Hollywood elites for over 17 years.
In her previous role as an Award Winning Trainer she went the extra mile in customizing health programs that would not only transform the body, but would heal and transform the inner workings of her clients Mental, Emotional, and Spiritual Health allowing them to thrive-- - in their leadership roles on and off the field, at work, and at home.
After closing her training business, Tabitha established the 'MINDstyle MAKEOVER Method' used in her online trainings and consulting company providing healthy mindstyle and lifestyle solutions to everyday trailblazers.